We are excited to partner with Mobi by Shaw Go and offer St. Patrick's Day 5k!
Biking is a great way to supplement your 5k training and with stations located around Stanley Park, you can use Mobi bikes on race day to get to start and avoid the stress of driving and parking.
We are excited to offer participants of the St. Patrick's Day 5k 25% off 365 Day passes!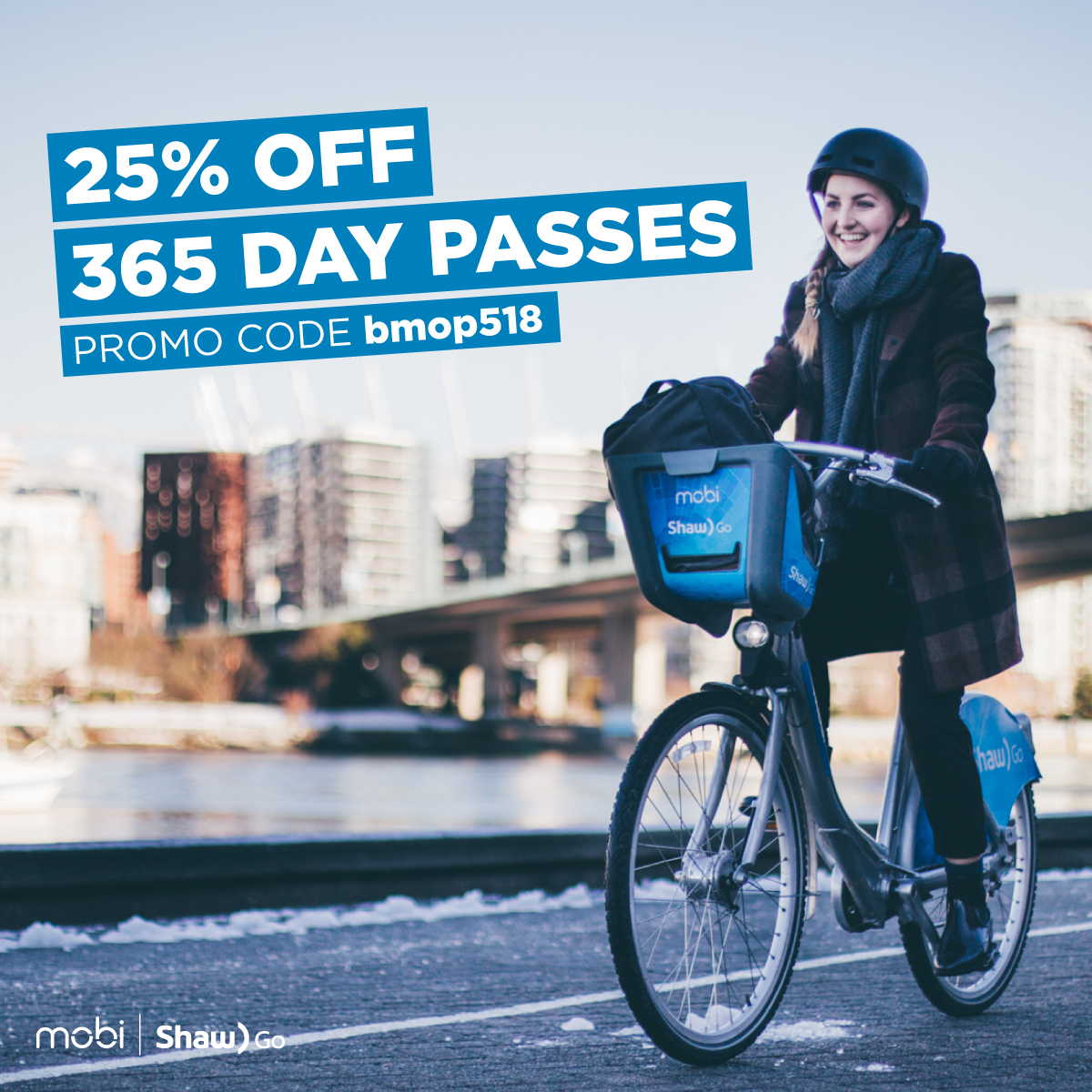 "Bike sharing is the future, it's great for the environment, it's fun and the user experience is superior to car travel." – John, Mobi Member